A loan for any need
Some expenses can't be covered by traditional loans. If you haven't built up equity in your home or you don't want to put your vehicle on the line, a personal loan could be the solution. Depending on your situation, you might call it a wedding loan, surgery loan, emergency loan, new pet loan, adoption loan…you get the idea.

What's a personal loan?

A personal loan is an alternative to loans that require collateral, allowing you to borrow what you need at a fixed rate with fixed monthly payments. Funds are provided as a single lump sum and repaid over time. If you know how much you need, a personal loan can be a great option to help you cover the expense.
Personal Loan Rate as low as
9.75% APR*
Effective: October 31, 2022
---
Benefits of a personal loan:
No collateral
Fixed interest rate
Fixed payments
Access to funds any season, for any reason
With a personal line-of-credit, you can use the revolving limit as you need it—as a safety net for unexpected expenses, small home or vehicle repairs, or even paying off other high-interest debt. You can also link this line-of-credit to your checking account as a form of overdraft protection when you're running low on funds.

How does a personal line-of-credit work?
As an open-ended loan, your personal line-of-credit is available whenever you need it. You don't have to put up any collateral, and payments adjust depending on how much you borrow. As you repay the balance, you can use it again and again.
Personal Line-of-Credit Rate as low as
10.66% APR*
Effective: October 31, 2022
---
Benefits of a personal loan:
No collateral
Fixed interest rate
Flexible usage
Apply for my personal line-of-credit
Use your savings as collateral
Rather than cashing out your certificate of deposit early or draining your savings account when a need arises, consider a secured loan. This low-rate loan preserves your hard-earned savings. And your CD or savings balance, though on hold, will continue to earn interest while you pay back the balance you borrow.

Credit building made easy
Keep on track with your savings goals and build your credit with little risk. Whether you're just starting out or working to rebuild your creditworthiness, a loan secured by your savings provides a great alternative to higher rate unsecured loans like credit cards and personal loans.
CD Secured Rate
CD Rate + 2%
Share Secured Rate
Share Rate + 2%
---
Benefits of a secured loan:
Savings/CD balance is the collateral
Deposits continue to grow
Low-rate alternative to unsecured loans
Quick access to funds through a personal loan could provide for many of your needs.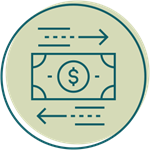 Handle Emergencies
Life happens. When you're facing an unexpected expense, a personal loan can help you get the funds you need quickly.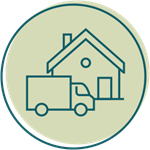 Make a Move
Getting settled in your new place may require funds to help cover things like movers, cleaners or new furniture.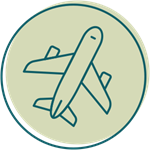 Fund a Vacation
If you have big trip coming up and your savings aren't quite enough to cover the full cost, a personal loan can help bridge the gap.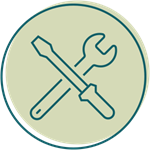 Cover Repairs
Whether it's your vehicle or home, there may be times you don't want to use your credit card or get a home equity to make things right.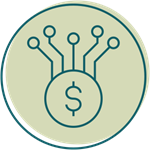 Consolidate Debt
A personal loan can help you combine higher interest loans and credit cards into a single payment at a competitive rate.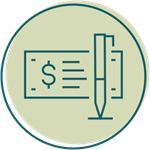 Pay the Bill(s)
Whether it's college books, a photographer or venue, you can cover big ticket items and unexpected costs with a personal loan.
Use a Lump Sum to Pay Down Debt